Home Remodeling in Burke
Request a proposal from home design and renovation experts who appreciate your high standards.
I am very pleased with Hambleton Construction's renovation and remodeling of my kitchen and sunroom, and the completed project has exceeded my expectatio... Read More
Joe B.
11 months ago
Superior Construction, design knowledge. Will hire again and again, will not hesitate to recommend for any type of remodeling.
Hector R
3 years ago
Hambleton Construction is family owned, honest, and they do excellent work. I highly recommend speaking to Dave the owner about your next project!
Ariane B.
2 years ago
If you're even considering a home remodel, I would highly recommend starting the conversation with David Hambleton and Hambleton Construction. The in... Read More
It's Haul Good
8 months ago
This is a fantastic company! David is very knowledgeable, friendly, and responsive. I would highly recommend this company to all my family and friends.
Michael W.
7 months ago
I've been very slow to write a review – now 2.5 years after our major remodel with Hambleton Construction. We were and remain extremely happy w... Read More
Ellen G.
6 months ago
There are so many contractors out there that show up late, not professional looking, and once you start paying them they will just start taking advantage o... Read More
Timothy C.
7 months ago
Through careful planning, hand-picked contractors, and detailed quality control, Hambleton Construction transforms your home into a luxury getaway. Discover how you can enhance your lifestyle and family time.
Fall in love with your home again.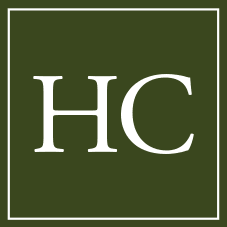 Hambleton Construction Services
The Hambleton Story
Brothers David and Thomas Hambleton grew up in Falls Church, Virginia.
Their first experience in construction was in 1998, when as teenagers, they helped their parents put a second story addition onto the family home.
David and Thomas assisted with the framing, and handled all the interior trim and finishes. David discovered a deep appreciation and respect for wood, and began his career as a carpenter.
Soon afterward, David started work with a remodeling firm in Arlington, Virginia. After two years as a carpenter, he was promoted to supervisor, and completed many custom, large-scale remodeling projects.
In 2005, David and Thomas decided to go into business for themselves, and founded Hambleton Construction.
Integrity
We will stick to our word, be transparent, and will never shy away from telling the truth.
Hard Work Ethic
We work diligently to ensure quality results - an honest day's work for an honest day's pay.
Genuine Service
We ensure an authentic and well-equipped staff prepared to accommodate your needs.
Respect for the Family
We have your back and will always be looking out for the best interests of your family.
Fulfillment
Our final product is assured to leave you gratified and eager to live in your new home.
Our Remodeling Walkthrough
Here at Hambleton Construction, our process is designed to ensure your confidence and satisfaction. Here's what you can expect:
Discuss the Project
We will meet you in person to discuss the project you have in mind. After we have all the information we need, we will create and send you a detailed proposal.
Select the Products
Next comes the fun part: the selection process! During this step you get to choose all the fixtures, finishes, flooring, tiles, countertops, cabinets—everything involved in your project.
Start the Job
Once we kick start the project, we will establish a complete date. The project depends on the scope and complexity of each project, but we will provide you with an accurate-as-possible completion date.